Algebra University College hosted fifty students in the summer program of ASEF, a nonprofit organization whose goal is to strengthen Asia-Europe ties. The international project blends perfectly with the current internationalization strategy of Algebra University College, whose international and regular study programs record an increasing number of international students.
Over the course of last several days, fifty students from a total of 50 countries participated in the Summer University, a program fostering economic-educational ties, organized by Asia-Europe Foundation (www.asef.org). ASEF is a nonprofit organization based in Singapore, therefore, the majority of participating students came from Asian and Asia-Pacific countries, including Australia and New Zealand, as well as from Europe. The students, chosen among a great number of applicants, spent the last several days attending one part of their course at Algebra University College, which was one of their hosts in Croatia, while this year's program consisted of a two-week stay in Slovenia and Croatia.
Divided into groups, the students worked on projects dealing with sustainable tourism, with the emphasis on green and eco-friendly growth, assisted by Algebra's experts who gave inspiring lectures on current and future technologies, such as artificial intelligence, the internet of things (IoT) and blockchain.
"When it comes to tourism, the focus of our institution is on the application of digital technologies, because this is precisely where we can make a difference through different sustainable tourism development models. We helped the students who were part of the ASEF program explore new things – such as artificial intelligence – and incorporate them in their projects, while the most successful ones will be presented at ASEF meetings with government ministers from Asia and Europe. We are incredibly pleased that Algebra University College was chosen as one of the two colleges for the students' stay in Croatia, which also highlights Algebra's increasing international importance. That is, lately we have been very successful in meetings with Asian universities, while the number of students from abroad attending international programs, such as the international Summer University, as well as our regular study programs is increasing," said Mislav Balković, Dean of Algebra University College.
"One of the recommendations which came about during the first cycle of the re-accreditation of institutions of higher learning, performed by the Agency for Science and Higher Education, was to foster the internationalization of study programs. This is why we are truly appreciative of this program, while its topic of sustainable tourism is exceptionally attractive for Croatia, since it is one of the most visited destinations in Europe," pointed out Vesna Dodiković Jurković, the deputy director of the Agency for Science and Higher Education, adding she hoped some of the participants will have a chance to return to Croatia not only as tourists but as students or researchers.
Speaking about the two-week project of the Summer University and the experience of joining the students at Algebra University College, Leonie Nagarajan, the director of the educational department of ASEF said: "Our mission is to promote knowledge exchange between two regions, Asia and Europe. The Summer University is one of our longest-running activities, initiated in 1998. This is an interdisciplinary program for young professionals and entrepreneurs, aged 18 to 30. The real beauty of the program lies in the fact that it is a mixture of formal and informal education, attracting a great number of students on this two-week educational journey. We have been welcomed amazingly, both in Slovenia and Croatia, including here, at Algebra University College, and I believe this stay – which was for many students the first visit to your country – will prove beneficial and will be remembered fondly."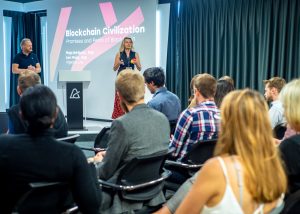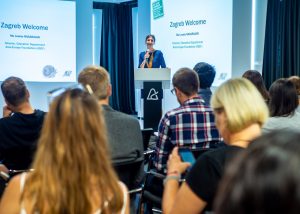 A strong tailwind
You will learn all about a continuously growing area that is IT. We believe this gives you a base for personal growth and makes you a prime target for employers worldwide
Modern methodology
We refuse to stand still in a rapidly changing world and take good care that all of our study programs stays up to date with world trends.
Matchless quality
Accolades and awards make us proud, as well as being proclaimed the best professional study in Croatia. We strive to justify your trust and take our role in your education very seriously.